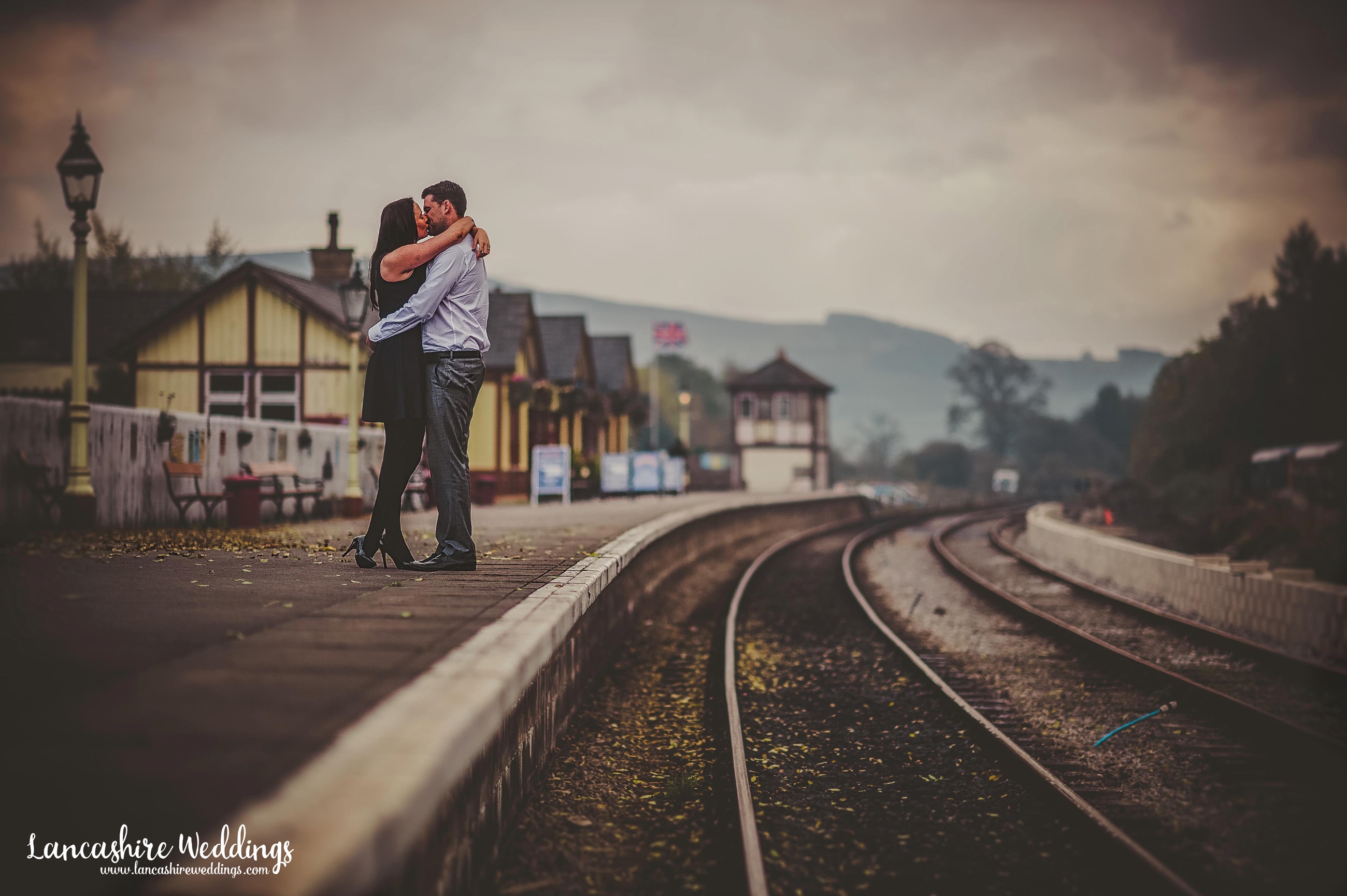 The setting is the historic Embsay Steam Railway, set amongst the rolling hills of Yorkshire.
The landscape changes at every turn, some even say this is God's country?
Say hello to the lovey Jessica & Matthew from Newcastle, who's wedding I'm looking forward to shooting next year.
We shot this late afternoon, as the sun was low, parts of the landscape were almost dark.
Shooting in low light brings with it certain challenges, but the rewards are evocative.
Jess & Matt: It's over to you.....